What is Perspektywy Women in Tech Summit?
Become a part of the event!
Are you a student from...
Armenia
Azerbaijan
Belarus
Georgia
Kazakhstan
Kyrgyzstan
Tajikistan
Ukraine
Uzbekistan?
 Apply for a special scholarship!
Travel from the capital cities (Armenia, Azerbaijan, Belarus, Georgia, Kazakhstan, Kyrgyzstan,Tajikistan, Ukraine, Uzbekistan) to Warsaw and back.
You will have the opportunity to participate in two days of the Perspektywy Women in Tech Summit, additional events, Big Fat Celebration and access to the online event platform.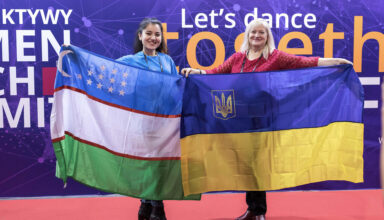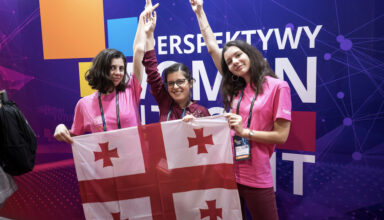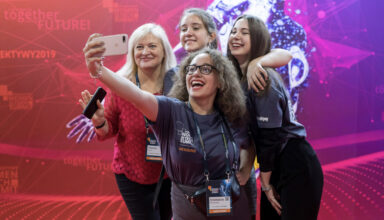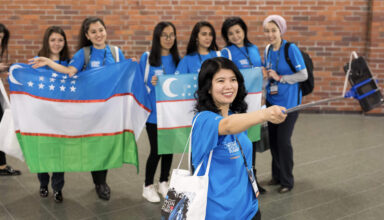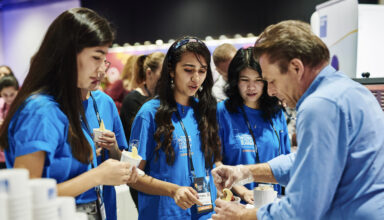 Perspektywy Women in tech Summit Experience
This year we will meet for the 4th time!
Over the last 3 years, there were 450 scholars from Eastern Europe, Central Asia and Caucasus.
How did the Summit impact their lives?
Raead below!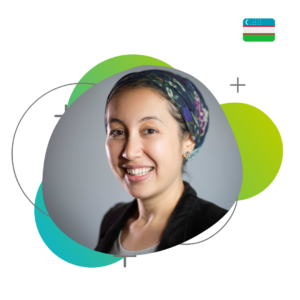 Munira Begmuratova
Software Engineer at EPAM Systems,
Tashkent, Uzbekistan
I had a chance to talk to two mentors, first I had a chat with Mathilde Noble from Klarna, and second I talked with Lukasz Kulisz from Zendesk. It was great to ask similar questions from both of them and get different opinions. Even though I think of mentoring as a long term commitment with like-minded people, it was still quite an interesting experience to get some feedback and have a chance to hear different views about the same subject. I also love seeing people who mentor because they sincerely want to help others. And I believe whatever you give, will definitely return back to you in one way or the another.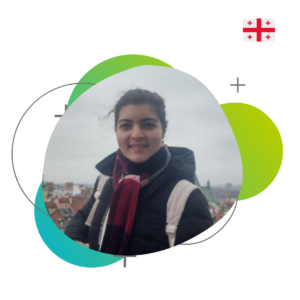 Emma Saroyan
Georgia
Perspektywy Women in Tech Summit in Warsaw was wonderful. The inspirational talks, workshops and events during the summit gave me the opportunity to connect with and learn from passionate like-minded people from around the world. I had an unforgettable lunch with IEEE representatives and had an amazing visit to Cisco where I met talented and inspiring professionals. I also got the chance to engage in great conversations at the Career Expo and attend 1:1 mentoring sessions. The summit positively impacted my career in tech by helping me grow my knowledge, confidence and network.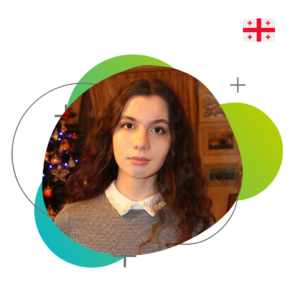 Ana Grigalashvili
Georgia
Last year, I was honoured to be one of the volunteers of Perspektywy Women in Tech Summit. I've had an opportunity to meet so many intelligent, strong and truly inspiring women across the world! The summit filled me with the emotions I will never forget! This amazing experience has changed me in the best way possible! Moreover, I realized what Women Power really means, and that women are capable of anything they put their mind to! I've observed that I've become more confident, motivated and I couldn't be more grateful for that!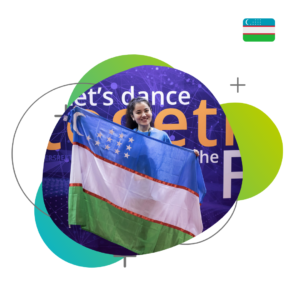 Munisa Islomova
Uzbekistan
Thanks for unforgettable Perspektywy Women in Tech Summit 2019. It was fantastic, amazing and wonderful.The power that I received from the summit is still inspires me 🤩🤩🤩
Let's meet together to shape the future! 
7-8 June 2022
Warsaw & Virtual